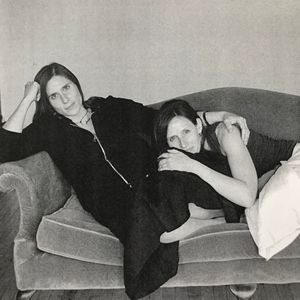 "Carey found her true calling in music..."

- Chicago Sun-Times
Colorado-based singer-songwriter Edie Carey is known for her unmistakable, soulful voice, her intelligent, heart-grabbing songs, but perhaps most especially for her warm, engaging presence on – and off – stage. As much a part of her show as the music itself, Carey's wry and often self-mocking humor makes audiences feel as though they have just spent an evening with a very close friend. "Bare of self-pity and full of down-to-earth revelation... a little country, a little adult-contemporary, and a lot of fine music."
- Harp Magazine
Carey has been singing at festivals, colleges, and listening rooms across the US, Canada and Europe since 1999, performing alongside Sara Bareilles, Brandi Carlile, and Shawn Colvin. Her co-writes have been recorded by #1 artists Shawn Mullins and Chely Wright. She's also been a featured artist on PRI's Mountain Stage. She's appeared at the country's most prestigious folk festivals including Telluride Bluegrass, Rocky Mountain Folks, Newport Folk, 30A Songwriters, and Cayamo. Her duo lullabies project with Sarah Sample garnered several children's music awards, including Best Children's Album in the 2015 Independent Music Awards, and she was a featured vocalist on Joanie Leeds' Grammy-Winning Ensemble Album All the Ladies in 2020. Her eleventh album The Veil will be released June 3rd, 2022.
Featured performer at Telluride Bluegrass, Rocky Mountain Folks, Cayamo, Newport Folk, 30A Songwriters, Falcon Ridge Folk, Michigan Womyn's and MeadowGrass Festivals. 
"You Are The River" co-written with and recorded by country star Chely Wright 
"Can't Remember Summer" co-written with and recorded by Shawn Mullins 
Winner of Best Children's Album with Sarah Sample, Independent Music Awards 
Nominee for Album of the Year, Independent Music Awards 
Winner, Paste Magazine's Cayamo Songwriting Contest 
A Cayamo Most Requested Artist, Cayamo w/ Brandi Carlile, Lyle Lovett 
Grand Prize Winner, Guitar Center's "Producer Project" Contest  
Parents' Choice Gold Award Winner 
NAPPA Gold Award Winner 
Family Choice Gold Award Winner 
Winner, Kerrville New Folk Competition  
#1 in Fan Voting, Lilith Fair Chicago Competition  
Songs Featured on television and independent films